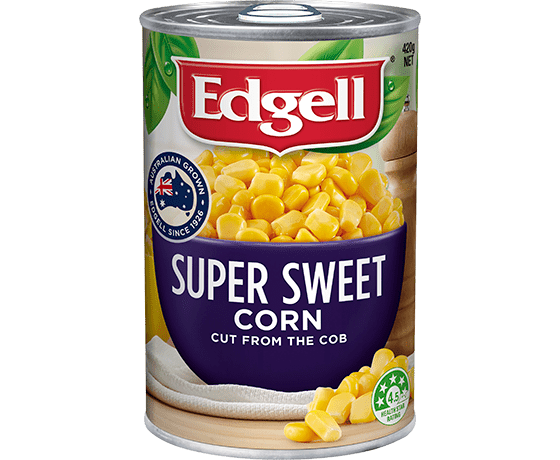 Super Sweet Corn Kernels
Our Aussie grown super sweet corn kernels come with an extra punch of sweetness, and are a real family favourite. Low in fat, a source of fibre and with all natural ingredients, they are a quick and easy way to add flavour to your favourite meals.
One healthy gutful comin right up*
Edgell Corn Veg with the Edge
*When eaten as part of a balanced diet.
Super sweet corn kernels (58%), water, sugar, salt.
Australian Grown
Source of Fibre
Naturally Low in Fat
4.5 Health Star Rating
Whilst all care has been taken to ensure the information is
correct, please refer to the product label for further information.
Cooking Hints and Tips
Try adding to stir-fries or chicken casserole.