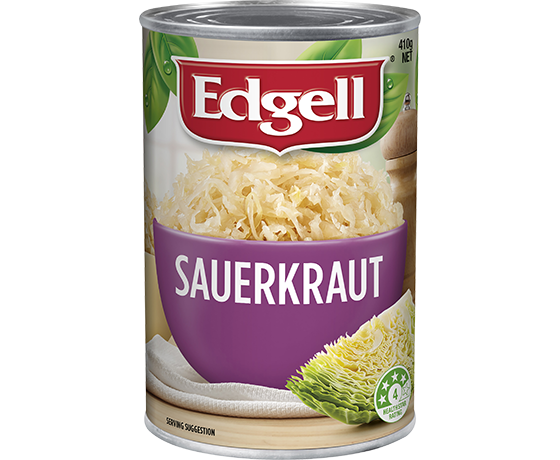 Sauerkraut
If you're serving a pork dish, there's nothing better than the traditional German favourite, Sauerkraut. We lovingly prepare our shredded cabbage to give it the distinct savoury taste that's loved the world over.
Fermented cabbage (81%), water, salt.
Source of Fibre
Naturally Low in Fat
4 Health Star Rating
Whilst all care has been taken to ensure the information is
correct, please refer to the product label for further information.
Cooking Hints and Tips
Add to sauted onions and lean bacon and serve with pork burgers.