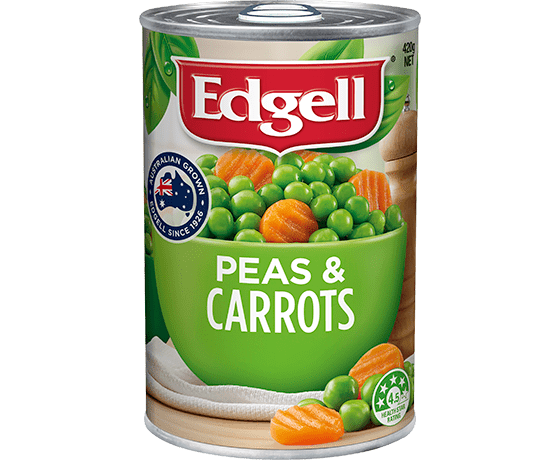 Peas & Carrots
Our Australian Grown Peas and Crinkle Cut Carrots are perfect when you want a quick and easy meal that's full of goodness. Excellent in stir fries and pastas.
Vegetables [peas (34%), carrots (23%)], water, sugar, salt.
4.5 Health Star Rating
Naturally Low in Fat
Source of Fibre
Whilst all care has been taken to ensure the information is
correct, please refer to the product label for further information.
Cooking Hints and Tips
Heat and toss with a spoonful of mint jelly.