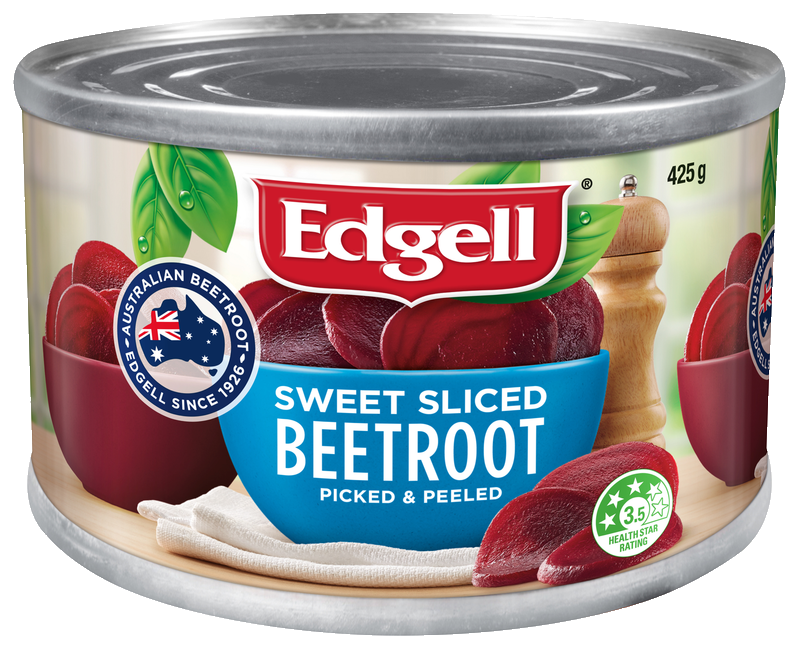 Beetroot Sliced Sweet
Proudly grown in Australia, our beetroot is bursting with Aussie goodness. Not only is it naturally low in fat, but it's also delicious in burgers, salads or as a dip.
Just you try and beet it for heart heath*
Edgell Beetroot Veg with the Edge


*When eaten as part of a balanced diet containing a high amount of fruit & vegetables
Beetroot (61%), water, sugar, salt, food acid (acetic), flavour.
3.5 Health Star Rating
Australian Grown Beetroot
Proudly packed in Echuca
Whilst all care has been taken to ensure the information is
correct, please refer to the product label for further information.
Cooking Hints and Tips
Delicious in a toasted focaccia with reduced fat cheese.