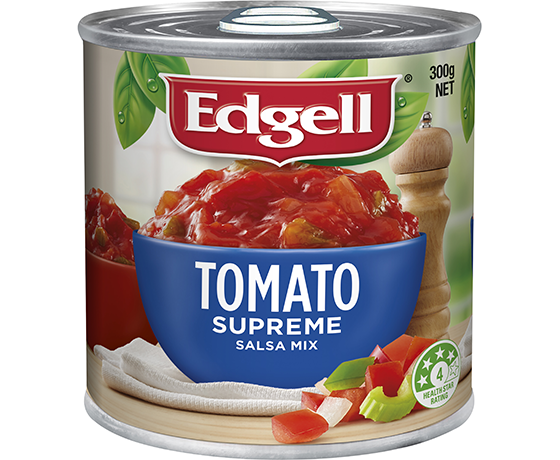 Tomato Supreme
Cooking just got easier with this excellent mix of diced tomatoes, onion, capsicum and celery. Low in fat and with no added preservatives, a generous helping of Tomato Supreme is great on parmas, pasta and even pizza.
Tomatoes (82%) (diced, reconstituted, paste), onion (5%), thickener (1422), sugar, capsicum (2%), celery (2%), salt, canola oil, romano cheese (contains milk), natural flavour.
Contains milk.
4 Health Star Rating
High in Fibre
Naturally Low in Fat
Whilst all care has been taken to ensure the information is
correct, please refer to the product label for further information.
Cooking Hints and Tips
Makes a great topping for chicken parmas.