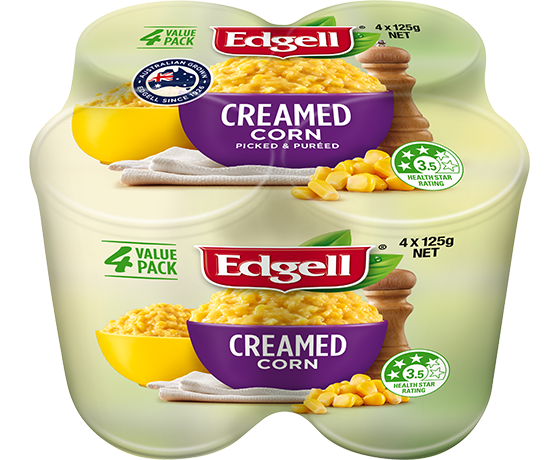 Creamed Corn
Our Aussie grown corn kernels are a real family favourite. Low in fat and with no added preservatives, enjoy them in corn fritters, delicious soups, or simply on toast with cheese.
One healthy gutful comin right up*
Edgell Corn Veg with the Edge
*When eaten as part of a balanced diet.
Sweet corn (58%), water, thickener (1412), sugar, salt.
3.5 Health Star Rating
Australian Grown
Naturally Low in Fat
Whilst all care has been taken to ensure the information is
correct, please refer to the product label for further information.
HOW TO COOK
Spoon onto a cooked chicken schnitzel, sprinkle with cheese and grill.