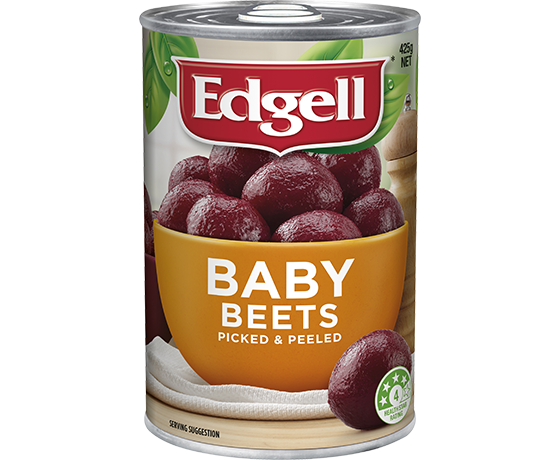 Baby Beets
Our baby beets are bursting with goodness to make you feel great. Not only are they naturally low in fat but they're also delicious in salads or as a side.
Just you try and beet it for heart heath*
Edgell Beetroot Veg with the Edge


*When eaten as part of a balanced diet containing a high amount of fruit & vegetables
Beetroot (60%), water, high fructose corn syrup, vinegar, salt, natural flavour.
4 Health Star Rating
Naturally Low in Fat
Whilst all care has been taken to ensure the information is
correct, please refer to the product label for further information.
Cooking Hints and Tips
Drain and toss with your favourite seasonal greens.