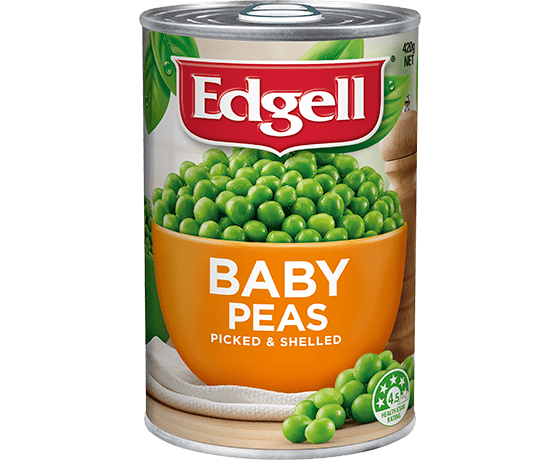 Baby Peas
No matter what's on the menu, our Baby Peas make any meal more delicious. Enjoy with a steak, or in your favourite casserole.
Baby peas (59%), water, sugar, salt.
4.5 Health Star Rating
Naturally Low in Fat
Source of Fibre
Whilst all care has been taken to ensure the information is
correct, please refer to the product label for further information.
Cooking Hints and Tips
Heat and toss with a spoonful of mint jelly.